About Sharon Burton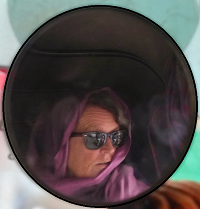 Sharon Burton helps companies solve technical content challenges and technical content strategy issues. An experienced writer, content strategist, and business person, Sharon helps companies gain efficiencies in content development processes and delivery. And that's the last time I refer to myself in the 3rd person, because it's weird.
Most recently, I worked for Expel as the first technical content person and only content strategist in the company. Over almost 3 years, I built the corporate technical content strategy from the ground up, resulting in a Zendesk knowledge base that averaged 50 visitors a day. Additionally, I reduced the content development and publish process from 2 months to 3 days.
Using Paligo, I supported the development team to pull content from Paligo, using the Paligo API, into Workbench. The efficiencies gained reduced the content cycle to minutes, and customers had the most recent content available to them in their Workbench dashboards.
I created a proof of concept from Paligo to Docebo, the corporate learning management system (LMS) that could provide product-specific onboarding training for new staff. Using metadata and conditions, the content easily published to Docebo, including quizzes and multimedia to support learners.
Because consistent language is critical to localization, I brought in Writer to the company. Writer is a web-based terminology management product that supports staff in using the corporate style guide. While Expel wasn't localizing yet, the standards I established required internationalization and consistent language standards. Waiting until the flag drops for localization is the most expensive time to align terms and language. I created the style guide and supported 200 users in Writer.
The strategy I developed required Zendesk content to appear in Workbench to support the customers as they learned how to use the various dashboards and respond to alerts. Using Gainsight, customers click on icons in Workbench to see related instructional information to help them understand what they are seeing. Layering the content from the UI text to Gainsight to the knowledge base supports customers to choose their own knowledge path.