The cost of developing content (part 1)
(1/16/2014: numbers updated to be much more realistic)
Let's say you have a group of people, all working in Word to develop content. Everyone is heads down, writing content for user guides, policies and procedures, training, and so on.
Perhaps the group writes in Word, because Word comes on your standard computer setup, so it's "free". Perhaps some of their content is in PowerPoint, for things like instructor led training. Perhaps you are in an industry that must comply with state and federal regulations, such as the medical or financial industries, so you can't just blow off some of these documents.
Perhaps your group has been doing this a while, so you have a lot of existing content. Perhaps your team of 10 turns out many new or updated documents a year, each. Perhaps 30% of the existing content is updated every and one 300 page new document per writer is created each year. Perhaps they have been doing this for, for example, 5 years.
The picture looks like this:
| Year | Number of Writers | Hours per year (35 hours/ week, 49 weeks per year) | Fully burdened hourly cost per writer ($50 an hour) | New Pages (4 hours per) (70% of total time) | Updated pages (2 hours per) (30% of total time | Total pages | Total cost |
| --- | --- | --- | --- | --- | --- | --- | --- |
| 1 | 10 | 17,150 | 500 | 30,013 | 25,725 | 55,738 | $8,575,000 |
| 2 | 10 | 17,150 | 500 | 30,013 | 25,725 | 55,738 | $8,575,000 |
| 3 | 10 | 17,150 | 500 | 30,013 | 25,725 | 55,738 | $8,575,000 |
| 4 | 10 | 17,150 | 500 | 30,013 | 25,725 | 55,738 | $8,575,000 |
| 5 | 10 | 17,150 | 500 | 30,013 | 25,725 | 55,738 | $8,575,000 |
| | | | Totals | 150,063 | 128,625 | 278,688 | $42,875,000 |
| | | | | | 200 words per page= | 55,737,500 | |
After 5 years, assuming you started from scratch and assuming a low figure of 200 words per page, you have 278k pages of content with about 55 million words on those pages.

OK, you might be thinking, I know we have a lot of content.
What has this cost you?
Assume 4 hours from start to finish per page per person (a number everyone in the industry knows but no one knows where it came from).
Assume you paid the writers, on average, a full loaded cost of $50 an hour. That includes salary, taxes, benefits, cost of rent, electricity, all that. Each writer costs you about $85K, fully loaded, every year. 

Each new page costs you about $200. Each updated page costs about $100.
A new 300 page manual costs you about $60,000. An updated 300 manual (40% updated) costs about $12,000.
After that 5 year period, you have about $42,800,000 wrapped up in creating and updating this intellectual property.
That's a lot of money
That just knocked you back, didn't it? You never thought of the dollar value of your business documents.
And these are just direct writing costs. We're not including the costs of reviewers, IT, and so on.
These documents are critical to running your business, supporting your customers, and meeting any audits coming your way. You have to have them.
But it's a lot of money.
What if we could reduce that cost by 30%?
Because all your writers are working in silos in Word, they're not reusing existing content. Every time they write content, they make it up all over again.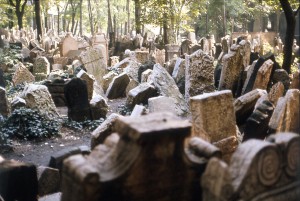 What if we could make your staff 30% more effective by reusing content?
If we could make them 30% more effective by reusing content, that would save you $60 on every single page your writers created from scratch. That drops your page costs to $140. A new manual now costs about $42,000.
In my experience (and others), the average reduction people are seeing when they move to products that allow them to easily reuse content is about 30% content reuse. Your mileage may vary, but I'm pretty confident you can discover about 30% of your content can be reused from one document in another document.
What if we could reduce that cost ever further?
In my experience, writers spend 20% of their time in Word fiddling with the page layout, recovering from crashes, and so on. That's 8 hours a week not actively creating content. You pay for that time, too.
That's $400 a week for each writer – for all 10 of our writers, that's $4,000 a week you pay people to fiddle about because Word is the wrong tool. Assuming a 50 week year, that's $200,000 a year. To fight Word.
If we moved you to a tool that separated content from formatting and allowed easy content reuse, you could potentially save 50% of the current budget or your staff could be up to 50% more productive.
The ROI is clear. But you're not going to see it in the first year. It takes time to implement a new system, create templates, do the content analysis, train the writers, and get the legacy content in and organized. Time is money. But it will pay for itself in the second year.
Your competition figured it out
Or you can have your staff continue to work in Word. It's up to you.
More on this topic
By Sharon Burton