Know instead of guess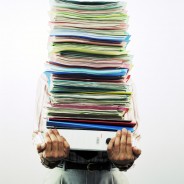 From now to the end of May, I'm offering a special: If you want to know where your product instructions fall in the total customer experience, I can help.
Until the end of May, I'll give you 30 minutes of free evaluation including a phone call, and 30 minutes of report writing, to look at your product instructions and tell you what I think. Normally, this hour of my time would cost you $500, so this is a screaming deal.
How does this work?
Send me an email ([email protected]) and we'll set up a time to get on a GoToMeeting. We can share screens and you can show me a little of your product instructions (thus, making it easy if they are not publicly available). Or, if you want an NDA first and then send me 1 PDF or link to your online help system, we can do that.
It's up to you.
What if you are doing it all perfectly?
If I see nothing to change, I'll tell you that. As much as I like money, I treat client money as though it were mine, so I won't waste yours (even though this is free) on silly things.
After I look over your product instructions, I'll create a short report of the top actionable things (if any) I see that should be improved to better support a positive customer experience in the product instructions.
You can take that report to your boss and start talking about what needs to be done and how.
Free consulting! Sign me up!
So, if you've wanted me to evaluate your product instructions and cost has been an issue, now is your chance. I'm expecting to book up fast, so don't wait. Let's get your time blocked out on my calendar soon.
Looking forward to talking soon!
By Sharon Burton