Free eBook on Amazon from 19 Sept to 23 Sept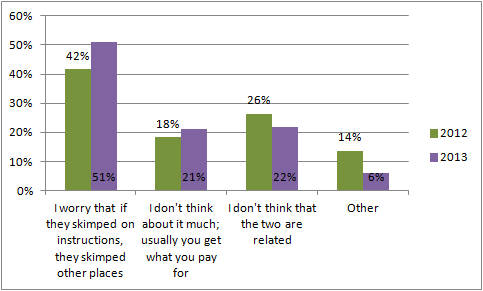 If you're in product development – marketing, development, or project management – you may have heard that "No one reads the product docs".
And that's true, except it's also completely false. And for a limited time, you can get the proof for free.
No one reads product instructions to see how it all turns out
People read the instructions as part of task support. They want to know how to do something or what to do when something goes unexpected. Which means people read parts of the instructions and they read them a lot, but in bits and pieces.
How do your product instructions rate? Probably not very good.
In a recent poll I ran, most people are angry and upset that product instructions are so poor. In 2013, 94% of respondents were angry and upset about the quality of product instructions.

 Poor quality product instructions impact the perceived quality of the product
Sure, people could call support, search google, and many other product support options. So what does it matter if the instructions are of poor quality?
It matters a lot, actually. 51% of respondents said that if the instructions are of poor quality, they worry what else got skimped on in the product.
Roughly half your customers think poor quality product instructions are linked to overall poor quality products.
With all the money and time we put into developing and marketing our products, are we shooting ourselves in the head by delivering poor quality instructions?
The full Amazon eBook report is free for a limited time
From Sept 19 to Sept 23 2013 (eastern times), you can download the full results of the recent poll from Amazon as a Kindle format eBook.*
This ebook includes all the basic data in the free results, but also provides full discussion and the complete text of all comments people made (and they made lots of comments). Find out what people say and think about product instructions and what they want they are not getting.
After Sept 23 2013, the full results are again listed at US $6.99.
By Sharon Burton