Customer experience and product instructions (part 5)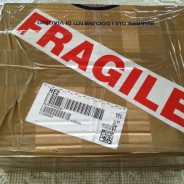 In previous articles, I've talked about some business/customer experience basics, like what is customer experience and customer churn, and the value of customers and the pyramid of customer experience. I've covered the Customer Experience pyramid and the Content pyramid, and the cost of customer support centers as they impact the Customer Experience. In this article, we're looking at the expense of product returns and how this impacts the customer experience.
Accenture research [Accenture-Reducing-the-Quantity-and-Cost-of-CustomerReturns.pdf] estimates that the annual cost of consumer electronics returns in the United States is  $16.7 billion in 2011.
Product returns
Product returns are a big issue in the consumer world. And most product returns are a perfectly functional product. From the same report:
[…] the return rate for consumer electronics devices is between 11 percent and 20 percent and rising […] Of these returns: • 68 percent are characterized as "no trouble found [NTF]." • 27 percent are associated with "buyer's remorse." • 5 percent are defective. The bottom line is that 95 percent of returns are ultimately unconnected to product defects!
When customers return a product, the retailer and the manufacturer incur unneeded expense. It costs a lot of money to pay staff and move returned product around. It's such an issue that there are consulting companies who help streamline the return process to decrease costs. Dropping the return rate by 1% can mean millions of dollars saved. Of course, this assumes that you can't reduce those returns other ways. I have at least one way.
You have 20 minutes for people to be successful
Most returns are because people couldn't figure it out how to use the product. And they give you about 20 minutes to make that decision.
Oftentimes, high NTF return rates are symptomatic of problems with a product's design, manufacture, packaging or instructions [emphasis mine]. 
When I say you have 20 minutes, I don't mean the entire product must be mastered in 20 minutes. The first 20 minutes is where the customer needs to feel adequate to the task – Can I figure this out enough to feel confident about figuring this out? That 20 minutes isn't spent calling support. It's spent poking at the product, flipping through the instructions, and seeing what happens. Only highly motivated customers call support. As a matter of fact, most customers don't call support, or at least it's their 4th option. In an opinion poll I'm currently running, calling support is the 4th option, right after poking at it to see what happens. We'll see after the results are in if that holds but it's an interesting preliminary result.
Returned products are a spoiled customer experience
If our customers can't figure out how to use the product, or at least how to feel confident they can figure it out, that's a spoiled customer experience. It's also a very expensive smelly bad experience. If your company decides to reduce the money for clear instructions, that money will be spent many times over in product returns. From the same Accenture report above:
The simple reality is that most CE manufacturers, retailers and communication carriers have not done enough to help consumers understand, set up, use and optimize the products they have purchased. Most companies, in fact, invest considerable sums to manage returns and relatively little to proactively prevent returns. 
The customer experience is the total sum of experiences with the company. If your customers return the product because they can't figure out how to use them, you may never get them back. Their experience with your brand is quite negative.
Unattended touch points are the most difficult
When a customer calls a sales rep or customer support, we can guide their interaction and make their experience not bad. To a great extent, we're in control of the experience. We've trained our staff how we want them to be when they deal with customers. We can help the customer and try to make sure they have their needs met.
But unattended touch points, such as getting a bill in the mail or purchasing a product and trying to use it? We're not there in person, guiding the experience.
These unattended touch points are critical from our customers point of view, especially because we're not there to help them, to guide them through the touch point. Unfortunately, most product instructions do not support solving the real issue:
 […] retailers and communication  carriers have more or less the same challenge as manufacturers: create a satisfactory user experience that helps a bought product stay bought.  (Accenture report)
Unattended touch points, such as the 20 minutes a customer gives us to figure out their product, are out of our direct control. But we can do a lot more than we're doing. The cheapest and easiest way is to create useful product instructions. It's about customer retention. Good instructions matter.
By Sharon Burton