Consumer feelings about product documentation results are in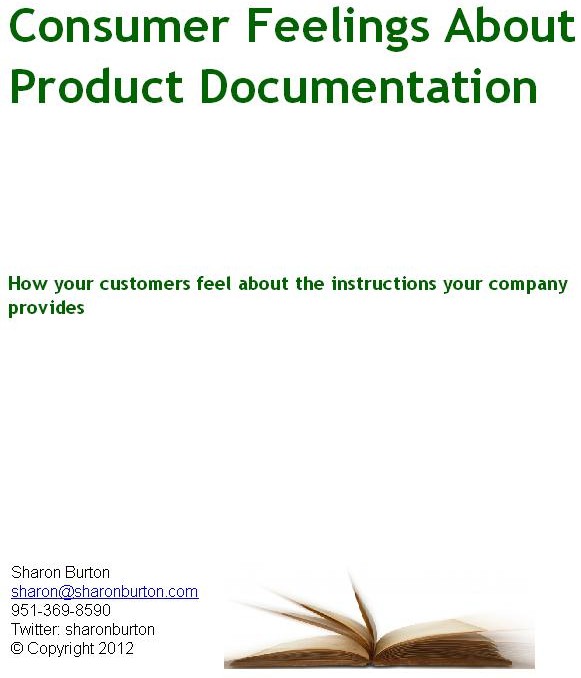 In the world of product development, there is the myth that product instructions don't matter because "no one reads the documentation".
In an opinion poll, run from April to June 2012, I decided to challenge that myth. I asked 18 questions about product instructions and how people feel about them. The results are very interesting.
People do read the product instructions. People want clear and helpful instructions with their products and it makes them upset and angry if they don't get them.
The results are available in 2 versions:
Free version contains the basic results. It does not include any discussion or respondent comments but you do get to see the results for each question.
Paid version (US $5, available as an eBook on Amazon.com and bn.com) includes the results and a discussion for each question. You also see respondent comments for each question, where asked. Nearly every question allowed comments and people made them.
Discuss below! I'm interested in your thoughts.
[updated 7/11/12 with the BN.com link]
By Sharon Burton