About Sharon Burton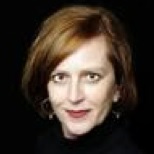 An Associate Fellow with the Society for Technical Communication, I've spent 18 years in the Tech Comm field, leveraging my Anthropology graduate training in creative and useful ways.
I help companies solve their business content issues: improving workflow, choosing new tools, training, implementing social media strategies.
Contact me at 951-369-8590 or sharon@sharonburton.com for a discussion about how I can help your company increase efficiency and add value to business content. We can talk about your needs and how I can help.
Or use the handy form
Complete the form below and I'll get back to you shortly.
By Sharon Burton