5 reasons why content creation/development vendors have it wrong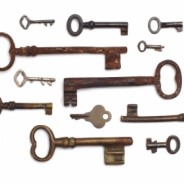 Note: Since I wrote this, I've discovered 2 other blog posts on this subject: 
Clearly, this is an issue. [update added 11/14/14]
I've spent the last few months getting new content development tools set up or helping to change the workflow. And (in my opinion), no content development vendor has it right yet.
Here's my top 5 reasons why:
5. You have to be an expert in the tool
The vendors assume people will become expert in the tools. This is dumb for many situations. For example, in the oil and gas world, many domain experts are former field guys. They are not going to be experts in a content development tool – correctly using Word is too much for them. But they have important expert domain knowledge that has to be captured. If the tool is hard, they will author (badly) in Word and send it to others to be included into the content development tool. This is a waste of time and effort.
4. Developing output is hard
Sure, many tools, after the output templates are set up, are set it and forget it. Until the re-branding. Or a client wants a special look for their docs. Or a new output must be supported. Then you bring in the expert to set you up again or lose a staff member for weeks while she gets it all sorted. The tools that output to Word are hard because the corporate upgrade never happens in synch with the tool update. And this version of Word is different than the previous version, in that stuff doesn't quite work the same. Or, in some tools, you have to get yet another tool, shove your existing content out from your existing tool, into the new tool and that one transforms to the new output. It feels cobbled together.
3. Reviews are hard
In 2014, content reviews are still hard. To the vendors credit, they're trying. But things still have to be emailed around, or sent to a server or accessed from a cloud. Some tools send automatic emails to let the reviewers know there's something to review but most depend on the content developers to do that. At some point, Sharepoint gets involved and things get complex. Or, as a few vendors do it, a cloud is involved. But what about the important reviewer who travels with an iffy internet connection? They can't download the files and review offline. At some point, the reviews get lost or tangled up. Or the reviewers have to be expert in the review tool and see 5 above on that.
2. Content reuse is hard
This one really frustrates me. Humans are bad at remembering strings. Computers are good at it. So why is it so hard to automate content reuse? Maybe one content developer can remember, but when you add in 5 or 25, no human can keep track of the content that already exists. One vendor has this pretty close to right but the last 2 times I've evaluated their tools this part didn't work. Yes, they fixed it (both times) in a month or so, but. We're all told that 30% of our content should be reused. But how do we see this efficiency when no one has it right all the time? How do we see the lower localization costs from reusing our content if we have to remember it?
1. It's all just hard
It's all hard. And it shouldn't be. The vendors are creating content development tools for geeks. Which, for me, is fine. But that's not what the world looks like out here. Out here, people don't want this to be so hard. Some hard, perhaps, but this is crazy. Half the time, I feel like we're gluing this together, doing workarounds and hacks to get what should be pretty easy. The whole thing often feels fraught with issues, as though it's going to all fall over any second.
Your thoughts?
Is it just me? Do you feel this way? Am I missing something in the content creation and management process?
By Sharon Burton