3 reasons why product instructions matter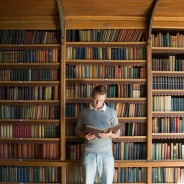 No one reads the product instructions, we hear all the time. And that's true.
Except people read the instructions all the time. And this matters.
Here's 3 reasons why:
1. It's the post-sales part of your company
I've said again and again that product instructions are an important and often forgotten part of the customer experience. People use product instructions to actually use the product. If they can't use the product, the return it (increasing your return rate) or call support (increasing your support costs), or purchase your competitors' products (increasing your churn rate).
What we want is to delight customers so they purchase more products. Clear, useful product instructions support that.
2. It's the cheapest way to support your customers
Let's say it costs about $40k to develop that help system you host on your website. After you pay that $40k, it costs pennies for people to use it. People can use that help system all day and all night and it's still the same pennies for people to help themselves.
Whereas your support people cost far more than pennies every day. The phone system also costs more than pennies. Having support teach your customers how to use your products is the most expensive way to help your customers.
3. People want to help themselves and get back to what they were doing
No one wakes up in the morning and hopes they get to call support today. We all dread it, even if the support people are well trained in customer service and they know how to improve make people happy. What we all want is to figure out what we need to figure out and then get back to the actual interesting stuff we wanted to do.
People want it to be easy to use your products and not disrupt their day making phone calls to use your products.
Towards this end…
I'm running an opinion poll, asking how people feel about product instructions. This year, I'm asking people to answer as consumers (B2C) and as business people (B2B) because I think there may be important differences in these audiences.
No one is doing this work and releasing it to the public. I'll make the results available through free white papers, free webinars, and so on. I think this is important for us, as an industry, to know.
Because I need 2 groups, I'd like to purchase these groups to respond. And that costs money. I've paid out of pocket for the survey software but the cost of appropriate respondents is too much out-of-pocket for me at this time.
A GoFundMe project
I've started a GoFundMe project that you can contribute to – as much or as little as you want. I'm hoping to raise $1000 US, which should get me 500 respondents total. That's a data set we can start making some statements from.
If you'd like to help, click here. Or click the button to the right in the margin.
Many many thanks in advance!
By Sharon Burton